Most Obedient Dogs
If you want to be an owner of an obedient dog, then this article is for you. When we are talking about the most obedient dogs we don't mean how smart the dog should be only. Since there are some dog breeds that are considered to be extremely intelligent and be obstinate and do whatever they want without thinking, which can make obedience sometimes worked and sometimes does not. Obedient dogs in general must feature enthusiasm for learning, eagerness to please, as well as a good balance of intelligence. In fact, these features can vary from one dog to another, however, positive reinforcement like treats can highly motivate these dogs. Also, these dogs can easily focus on training as they share strong work ethics.
6-Poodle
Being one of the most obedient dogs means that these smart, lively dogs often listen to you and do what they are asked. Toy Poodle can make a good family pet. This breed is very energetic and always in need of mental stimulation for their busy minds. However, they tend to have eye issues and orthopedically as Shih Tzu.
Overview:
GROUP: Non-Sporting Group
WEIGHT: Toy: 2.25-4 kg; miniature: 7-8 kg; standard: 18-32 kg
HEIGHT: Toy: 25.5 cm or less; miniature: 25.5-38 cm; standard: 38 cm or more
LIFESPAN: 10-18 years
COLOR AND COAT: Curly, dense single coats that come in many types of solid colors such as apricot, brown, grey, black, and white.
5-English Springer Spaniel
The English springer is really great at chasing and flushing out pheasants. Being a bird dog makes it one of the best hunting dogs. This also means that they are one of the most obedient dogs as they can exactly do what you want. However, the English springer dogs are also great pet dogs.
Overview:
WEIGHT: 18-24 Kg
HEIGHT: 48-51 Cm
PHYSICAL CHARACTERISTICS: Gentle facial expression; drop ears, and medium-length dens coat with feathering.
4-Labrador Retriever
Labrador Retriever, who is one of the best service, therapy, and even emotional support dogs, is surely obedient. These special dogs have a sturdy desire to please. Labs are friendly, gentle, and very good for those who are looking for a buddy out of their homes, as they love and are interested in exploring the world.
WEIGHT: 25-36 Kgs
HEIGHT: 53.5-61 Cm
PHYSICAL CHARACTERISTICS: Friendly eyes, powerful jaw, and broad skull, otter-like tail, smooth water-resistant coat, and sturdy athletic body.
3-Golden Retriever
Golden retrievers are most popular in the US, where they got reigned for being general family pets as well as emotional support animals. With this over-friendliness, highly trainable, and patient demeanors animals can make great support emotional friends for those who suffer from health issues. Being great as emotional dogs means that they are sure one of the most obedient dogs.
Overview:
WEIGHT: 25-35 Kgs
HEIGHT: 53.5-61 Cm
PHYSICAL CHARACTERISTICS: Short ears with intelligent eyes, friendly, broad head, lustrous gold coat, and sturdy muscular body.
2-German Shepherd
For hundred years ago, German Shepherds, who originated in Germany, are known for their strength and endurance, so, they were bred to work as herding and hunting dogs. Nowadays, these intelligent and athletic dogs, who are really obedient, are often used as police and military dogs, search dogs, service dogs, and even as guide dogs for blind people. Besides, they can make excellent family dogs due to their loving and sweet personalities.
Overview:
GROUP: Herding
LIFESPAN: 9-13 years
WEIGHT: 27-45 kg
HEIGHT: 56-66 cm at the shoulder
COLOR AND COAT: The coat that comes in many colors such as brindle, black, tan, golden, and much more, is a coarse, medium-length double.
1-Border Collie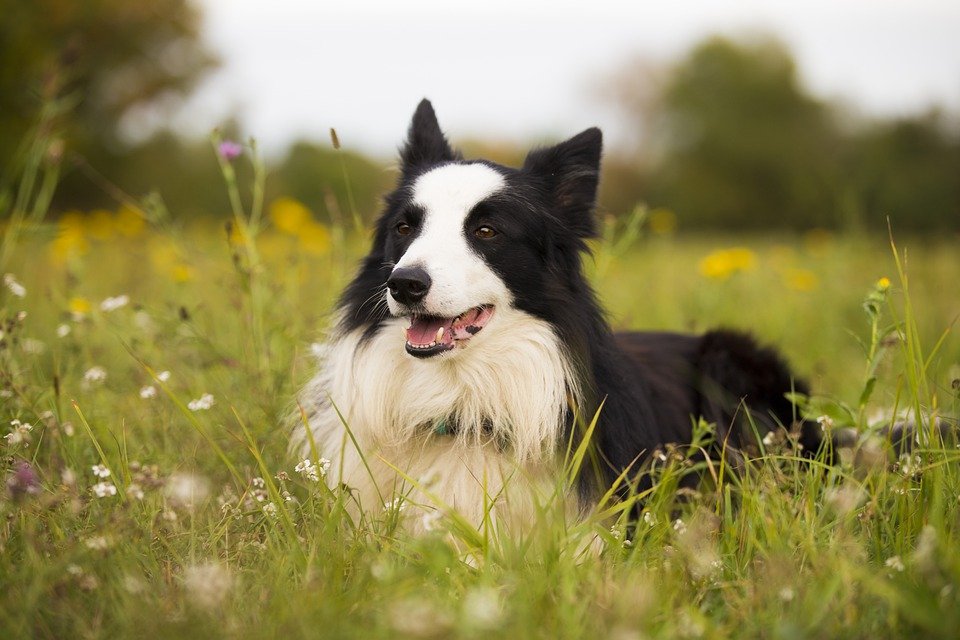 Its origins came back to Scottish-English where they were developed. Border Collie can naturally drive herd sheep and even now they are widely used as working herding dogs around the world. This breed is very obedient, and loyal, combined with its desire to please. Moreover, it was claimed that border collie is the most intelligent dog breed. Border collie excels in dog sports because it has a strong-incredible work ethic, and that high spirit ensures that it will succeed in any job it has. Having all these features makes this dog one of the most obedient dogs.
Overview:
WEIGHT: 13-22 kg
HEIGHT: 46-56 cm
PHYSICAL CHARACTERISTICS: Long head with curling-tips erect ears and small nose; and smooth or rough medium-length double coat.
Share this to let other people know about it!